Product Description
roof heat insulation fiberglass mesh, mesh fabric
Description
Fiberglass mesh is based on glass fiber woven fabric as substrate, the polymer emulsion coated with immersion resistance. So it has good alkali resistance, flexibility and latitude to highly tensile resistance,can be widely used for building internal and external wall thermal insulation,waterproof, anti crack.
Characteristics of the alkali resistant fiberglass mesh
1),Good chemical stability. Alkali resistance, acid resistance, water resistance, anti erosion,cement and other chemical corrosion; and resin strong adhesion, easy to dissolve in the styrene.
2)High strength, high modulus, light weight.
3),Good dimensional stability, stiff, smooth, not easy to shrinkage, good positioning capability.
4),Good toughness. Anti impact performance is good.
5),Mildew, pest control.
6)Fire prevention, thermal insulation, sound insulation, insulation.
Application
(1) Fiberglass mesh for marble reinforcement
The fiberglass mesh for marble reinforcement is characterized by excellent fitting positioning, high strength, etc. Fiberglass mesh is woven by fiberglass yarns, which is coated by alkaline resistant latex.
This kind of product is usually used to do reinforcement for stone, mosaic, cement, wall materials, roofing, plaster, etc.
(2) Resin coated fiber glass mesh
Resin coated fiberglass mesh has the functions of waterproof, erosion resistance, long service life, etc.
The special resin coating on the fabric can minimize the distortion, and is compatible with various materials.
It is an ideal engineering material to be used in broad construction fields, such as marble & mosaic backing,road surface, water-proof and preventing cracks, etc.
(3) fiberglass mesh for concrete
The fiberglass mesh is made of glass fiber. Special technique for weave is required to obtain this kind of
product. This kind of product has strong alkali erosion resistance and stability, long service life, etc., and
it is widely used in the field of decoration and construction.
(4) Fiberglass mesh for wall
Fiberglass mesh for walls is characterized by alkali resistance, stable dimension, good toughness, fire
protection, etc.
It is commonly used in the field of GRC wall panel, wall insulation, fire resistant board, reinforced cement
products, other decoration material, etc. Different sizes are available according to customers`
requirements.
(5) Fiberglass mesh for gypsum board
Fiberglass mesh for gypsum board is a very popular in the construction and decoration industries.
Many of its merits build and enhance its good fame, such as strong bonding with resin, thermal insulation,high modulus, light weight, excellent durability, etc. This kind of product can be used in the field of gypsum board and some related fields.(Fire board, interior and exterior walls, asphalt roofing, rubber products, etc.)
Specification & index:
Weight(gr.m2)

Mesh size(mm)

Standard width(cm)

Standard roll length

Available colors

70g

5x5

100

50 or 100

white, orange, bule, green, etc.

75g

4x4 or 5x5

100

50 or 100

100g

4x4 or 5x5

100

50 or 100

110g

4x4 or 5x5

100

50 or 100

125g

4x4 or 5x5

100

50 or 100

130g

4x4 or 5x5

100

50 or 100

145g

4x4 or 5x5

100

50 or 100

155g

4x4 or 5x5

100

50 or 100

160g

4x4 or 5x5

100

50 or 100

300g

4x4 or 5x5

100

50 or 100
Product Photos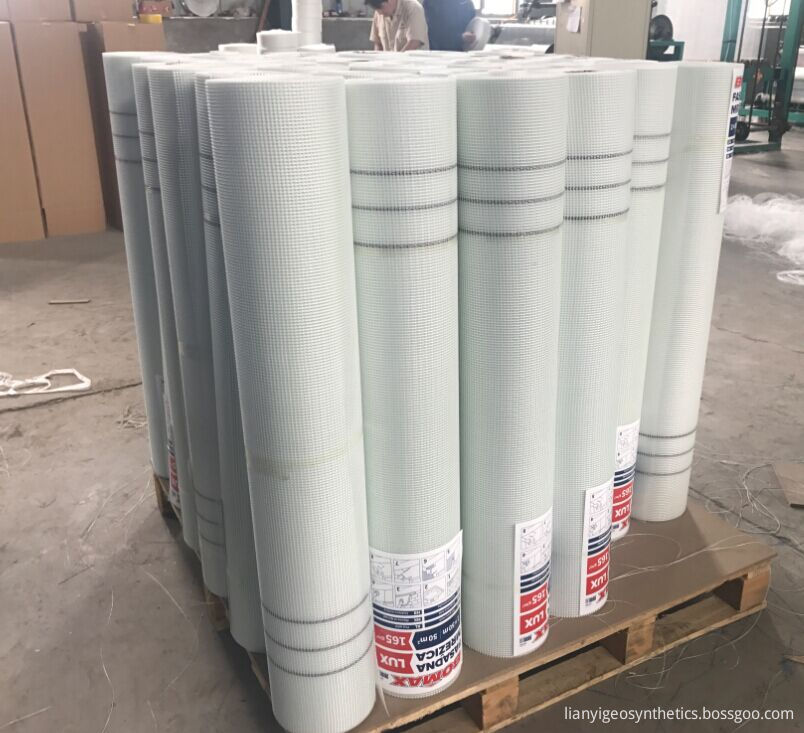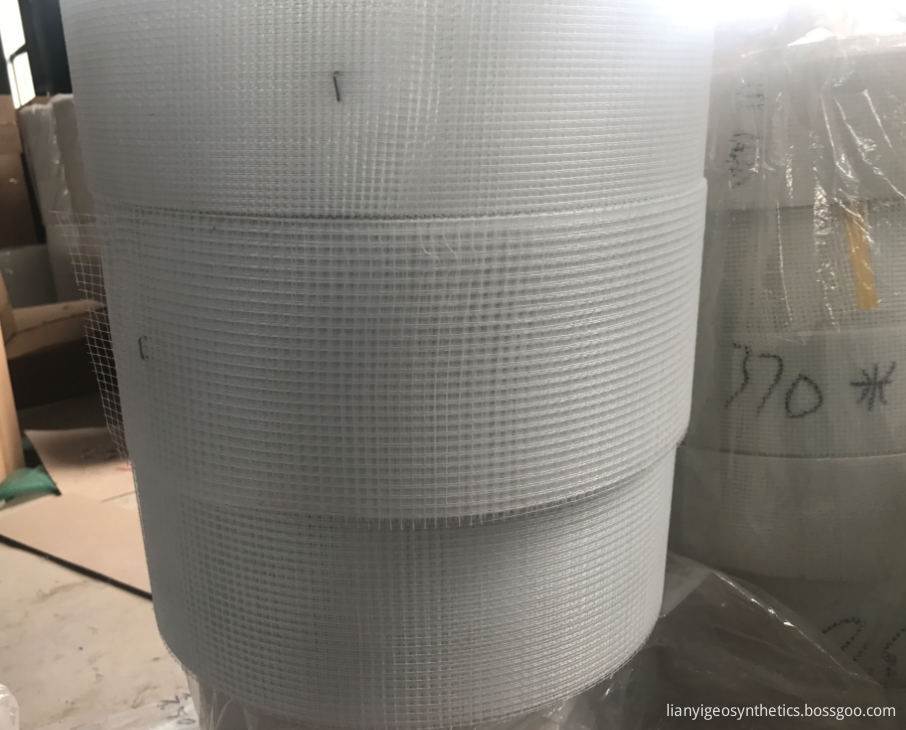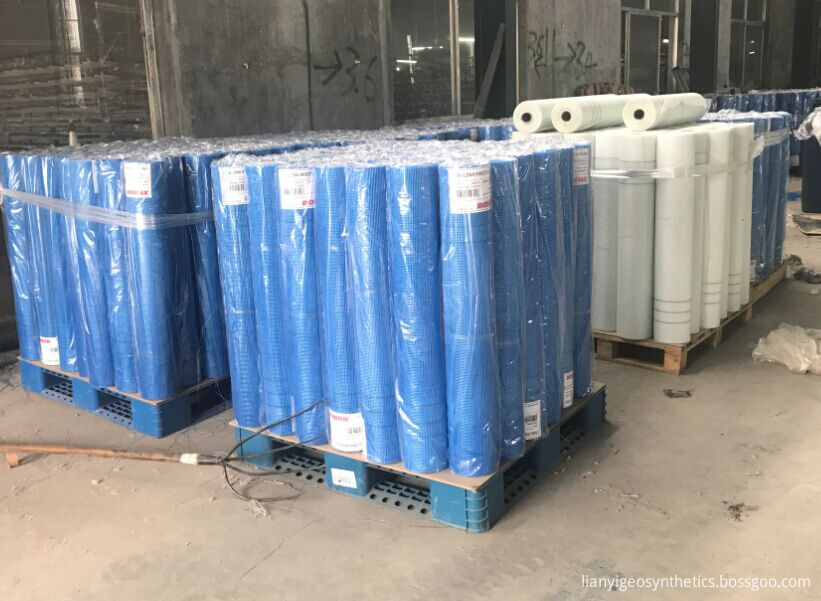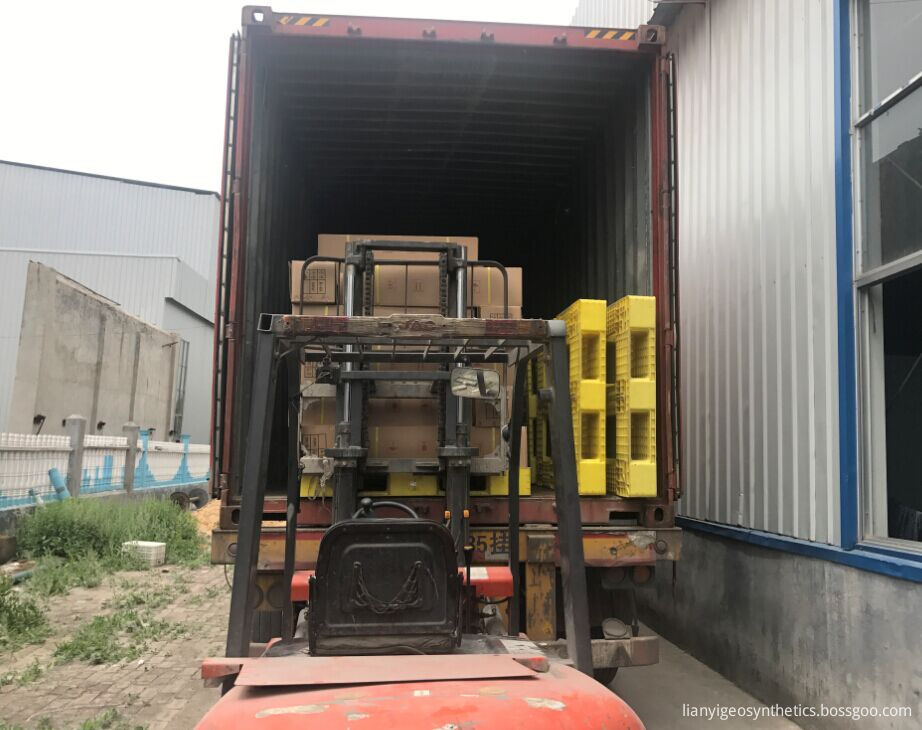 Our Main Products:
Fiberglass Geogrid,Polyester Geogrid,Nonwoven Geotextile,PP Biaxial Geogrid,Fiberglass Geogrid,Polyester Geogrid,Asphalt Reinforcement Geocomposite,Woven Geotextile,HDPE Geocell,HDPE Geonet,Drianage Geocomposites,Fiberglass Mesh,Spunbond Nonwoven Fabric,etc