Product Description
Water Proof LDPE Geomembrane
Description
Water Proof LDPE Geomembrane is made of excellent Polyethylene material, the primary component are about 97.5% high density polyethylene, and about 2.5% carbon black, anti-aging material, resist oxidation material, ultraviolet ray absorbent, stabilizer, etc.

The LDPE film is three layers. All the products conform to the standard of American GRI and the testing standard of ASTM. The film ranges from 0.20mm--3.00mm in thickness, 6m--12m in width. It is widely used in environmental protection, aquaculture, architecture, city planning, park, sight, oil and chemical , mineral, salt tank, agriculture, etc.

Features

1) Can bear chemical erosion.
2) A wider using temperature range and a longer using life.

Application
It can be widely used in areas of garbage burying, waste disposal, tail minerals storage and underground construction projects.
Specification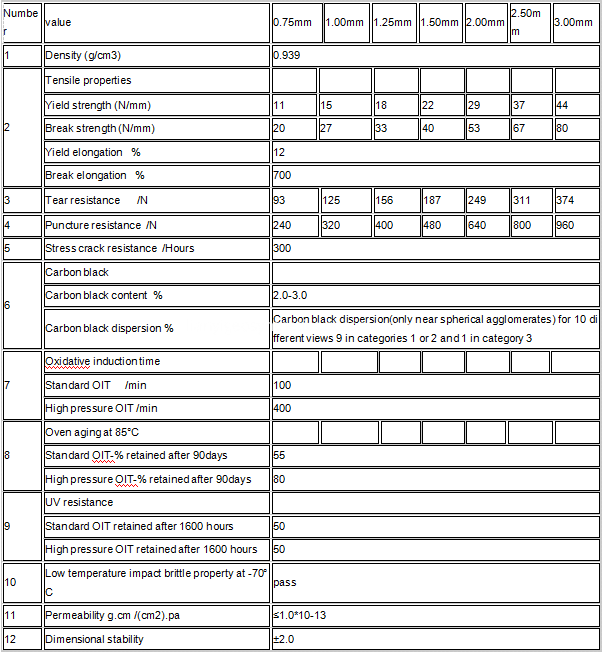 Our Main Products:
Fiberglass Geogrid,Polyester Geogrid,Nonwoven Geotextile,PP Biaxial Geogrid,Fiberglass Geogrid,Polyester Geogrid,Asphalt Reinforcement Geocomposite,Woven Geotextile,HDPE Geocell,HDPE Geonet,Drianage Geocomposites,Fiberglass Mesh,Spunbond Nonwoven Fabric,etc